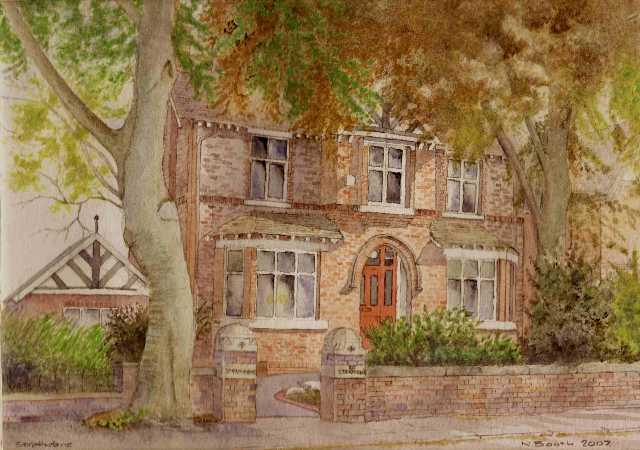 A chance comment on the Urmston.net website from an ex. patriot named Sheila Jackson, now living in Florida, prompted me to email her. I referred her
to my website to see paintings of the district and to cut a long story short I finished up photographing and painting her old home in Flixton, which
happens to be round the corner from where I live. The painting was sent unframed to the USA, framed in Florida, and it has been presented
to her daughter Lisa who has fond childhood memories of her old home. So I made two new friends who were both happy with the result!