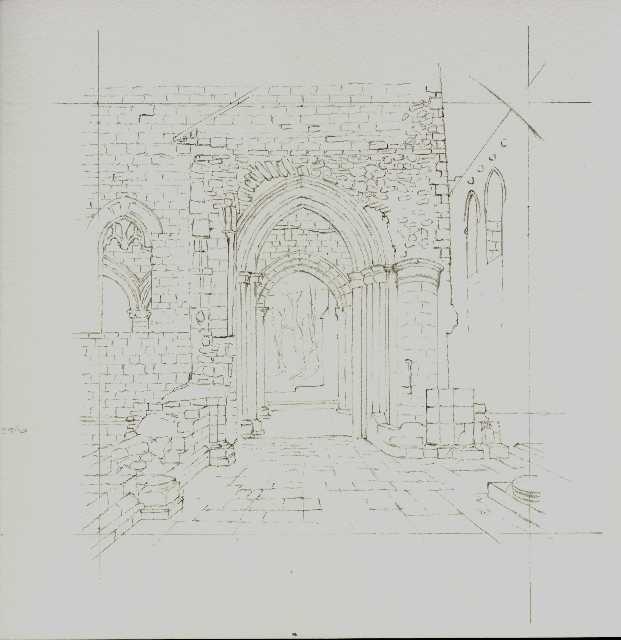 This is the first stage, sketching the outlines of the main components. Although I used to sketch a lot before I started painting, I now find
this boring because the interesting part is to come - making it all come to life, working from light to dark to create a convincing illusion.
On screen, the picture is about 0.5 full size as the paper size is 300mm x 300mm, and the picture itself is 205mm x 205mm.