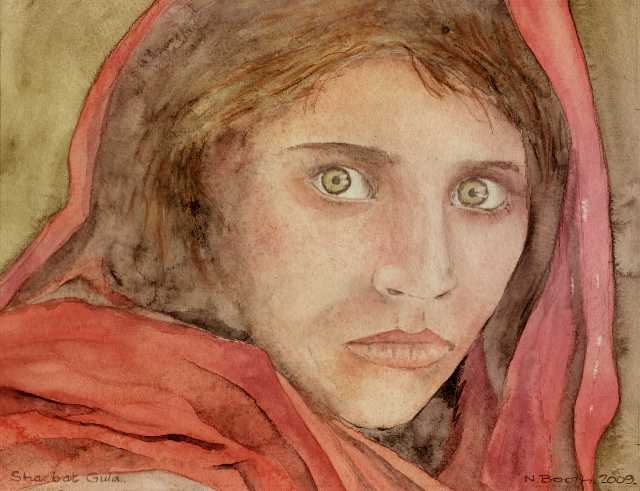 In 1985, National Geographic published an iconic picture of a 13 year old orphaned refugee, then known as Afghan girl. She was subsequently recently traced
and her name ascertained. Since 1985 she has married, has three daughters, (a fourth daughter has died) and lives in Afghanistan. This is my first serious
effort at a portrait, and I have waited until I aquired experience before attempting it. This picture for me captures an unbroken, undefeated spirit blazing
out of those mesmeric eyes. If you think I have exaggerated them follow the link to the original photo, or google Sharbat Gula, which will also give other details.