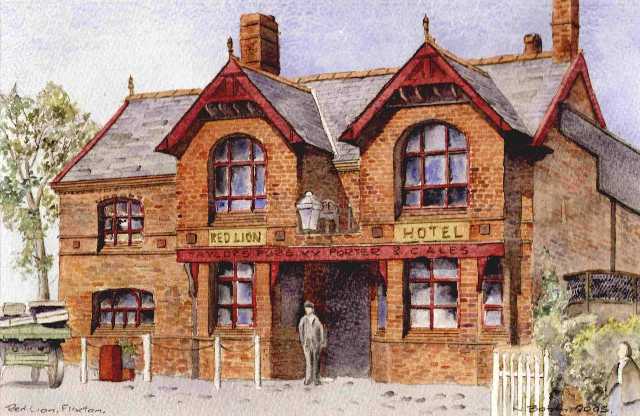 One of my locals until 1966/7 when it was pulled down to make way for a more modern monstrosity! The new Red Lion was in turn
demolished on 15th January 2011 to make way for a Care Home. From a black and white photograph in a local history book "Looking
back at Urmston" by Alan Crossland. The colours are as recalled by me forty one years after I last saw them so may not be accurate.