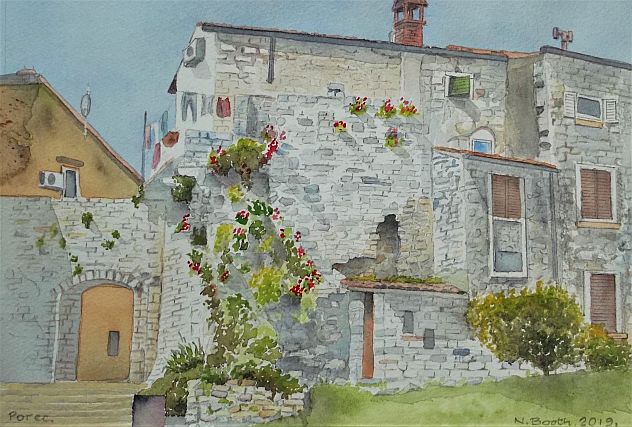 Painted from a photo I took on the 23rd May 2019 whilst on holiday. This shows part of the old Porec city wall
with many alterations being visible recording it's history over several hundred years. No one style of building
is evident with different stones used, some rendering, and even dwellings incorporated. I just had to record it.