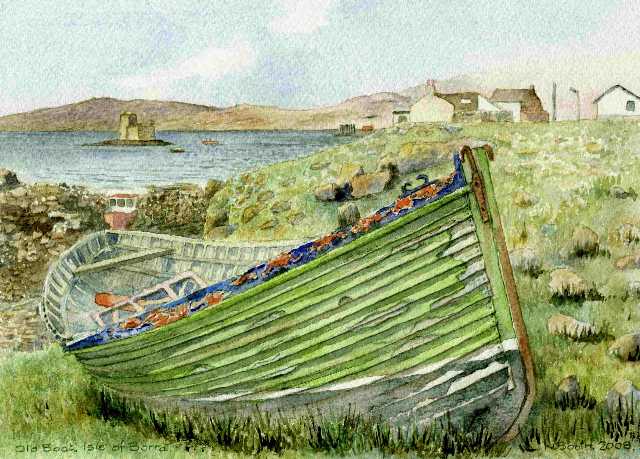 Painted from a photograph on page 124 of the BBC book 'Coast' by Christopher Somerville. Kisimul Castle, seat of Clan MacNeil in the
Isle of Barra, sits on its rock in Castlebay in the background. I have still not mastered getting the colours correct when
I scan a painting, and this compromise shows the sky slightly green, and not pale blue as the original painting.