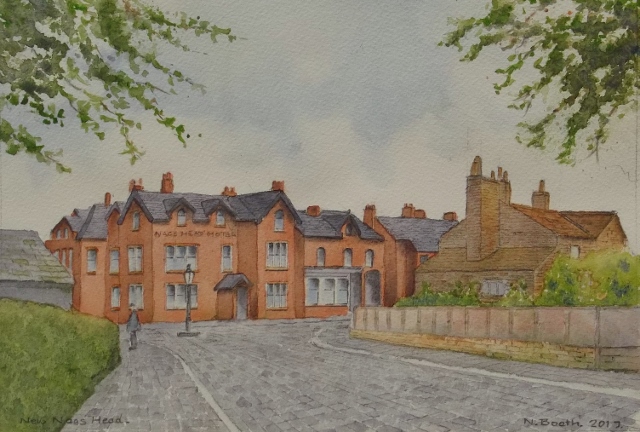 This painting is intended as an historical record of the area after the new Nags Head was built, but before
Bethell's Farm was demolished, and Davyhulme Circle built in 1929. The viewpoint is approximately where Davhulme
Road meets Old Crofts Bank Road. Barton Road falls to the left of the Nags Head, and what is now Lostock Road
bends around Bethell's Farm to the right. This also predates Hayeswater Road, and the realigned Crofts Bank Road.