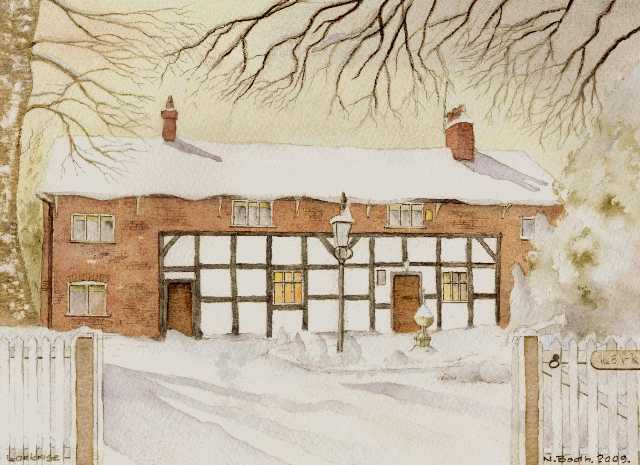 Painted from a photo, and partly from imagination. The original painting depicting a Summer scene is now in the possession of the owners of the cottage who
asked me to do a similar picture, but in the snow, with the vehicles, and the conifer breaking the roofline removed. Their intention is to use this painting as the
basis of a Christmas card, so I have included the traditional warm welcoming glow from one window that always seems to be a feature of Christmas cards.