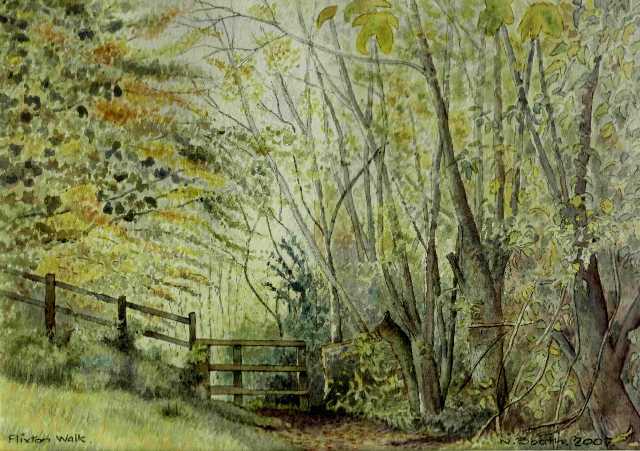 Painted from a photograph I took on 30th October 2007 whilst on a walk round the district. This is the access point
to the wooded area known as Dutton's Pond from Woodsend Road South. I still haven't mastered getting a scan
absolutely correct when I adjust the brightness, contrast and colour but it is as near as I can make it.