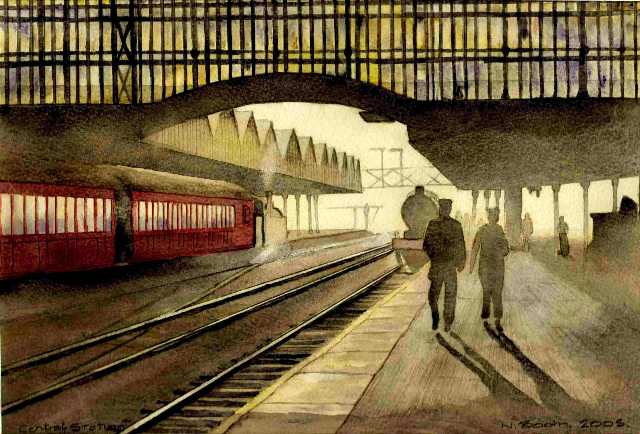 From a photograph in a book of black and white historical photographs of Manchester. This is now the G Mex Centre although it
was the terminus for the train to Urmston until 1969. Friends say "Where's the train wheels" and insist they should be there until
I show them the original picture that confirms they are in complete shadow and cannot be seen. People never question photographs
but paintings – yes! I used my memory for the colours, which always seemed to have a sulphurous yellow tinge.